Kampot Pepper Pouch – buys 8.4 meals
$18.50
Kampot Pepper is known as the best pepper in the world. It has PGI (Protected Geographical Indication) putting it on the same footing as other appellations of origin like Champagne, Cognac, Darjeeling etc. These resealable pouches are hermetically sealed.
Each Thank You gift contains the story of Kampot Pepper and a recipe for Tuk Meric, the Khmer (Cambodian) lime and pepper sauce that the late Anthony Bourdain raved about. There is also an insert that tells of the work of the Protein Project to help Alleviate food insecurity by subsidizing much need protein for over 100 Food Banks in BC and Alberta.
Description
A GIFT THAT GIVES BACK. Say thank you to your staff, customers, suppliers and essential workers.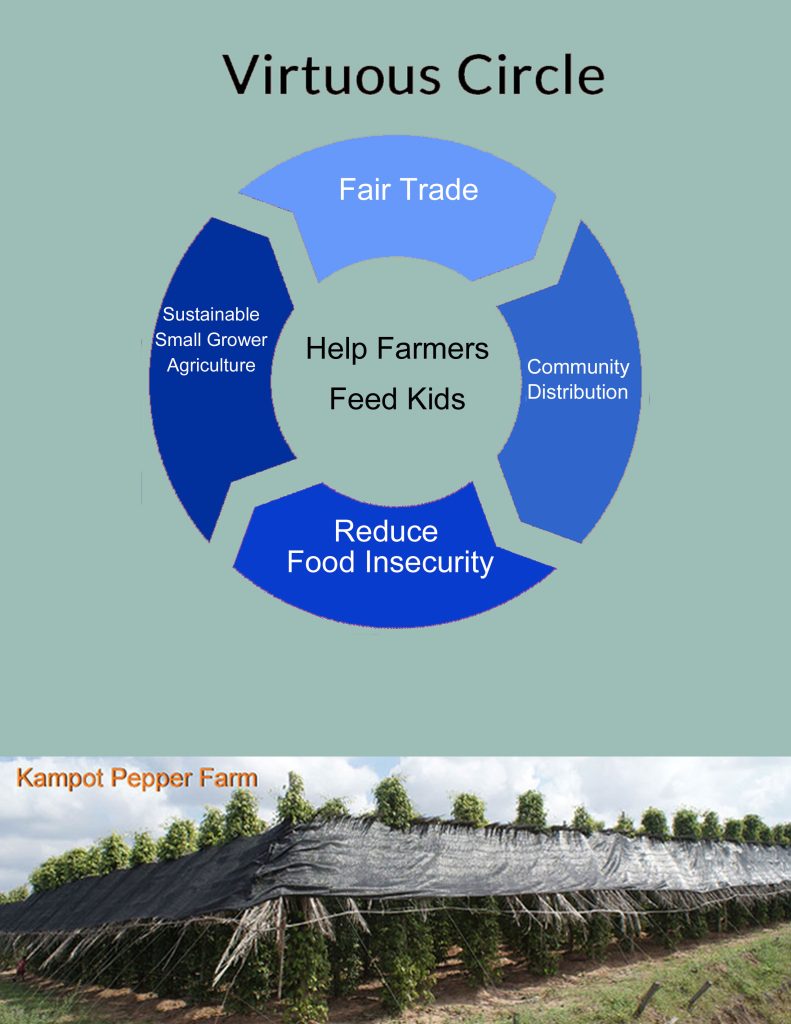 Additional information
| | |
| --- | --- |
| Variety | Black, Red, White |
| Resealable Pouch | Black, Red, White |