In a recent Business Fights Poverty article 'Leveling the playing field...' the authors' state that what is needed is the development of market systems for regenerative agriculture. That is what we are building.
Social purchasing will play an ever-increasing role in philanthropy as it can redirect significant funds from existing corporate and consumer spends to fund humanitarian aid while putting smallholders in the open market at a fair price. A new Accenture report titled "Why Shopping's Set for a Social Revolution" revealed that the global social commerce industry is expected to grow three times as fast as traditional e-commerce, from $492 billion in 2021 to $1.2 trillion by 2025. Huffington Post reported that 94% of consumers given equal price and value would switch brands if there was a social cause.
An exciting part of our platform design is a blockchain ledger that will include carbon capture and sequestration data from systems like NASA's Orbiting Carbon Observatory that will enable smallholder collectives to enter the Carbon Credit Market. A carbon credit for a smallholder is not financially significant but collectively it can have some economic benefit and a primary benefit is to be able to show the end consumer that supporting regenerative agriculture is an essential part of climate action. The same ledger system will use QR codes to connect the grower directly with the end consumer in an authentic and transparent manner.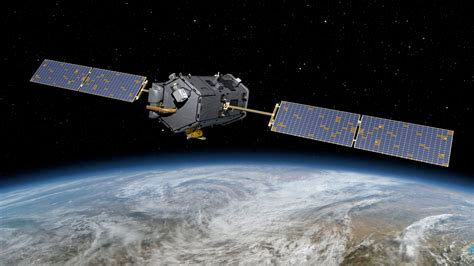 We will work with Aid Agencies on the ground around the globe to create a 'Playbook' for grower associations and collectives to maintain, enhance and expand regenerative agricultural practices.
We are committed to embedding social purchase into every aspect of the system and our 'Food Ambassadors' will be drawn from those we serve. Imagine a joint presentation to a corporate gift buyer by a former food bank client or high school student and a Kampot Pepper farmer or Kenyan coriander grower. This approach will put a face on the mostly invisible smallholders of whom some 70% are women and girls. Additionally, the logistical requirements of the distribution system will create living wage employment in packaging, fulfillment and operations both at home and abroad. In Vancouver, where we are based, we will be working with a local social enterprise packaging and fulfillment agency that hires and trains persons with disabilities.
There's a very interesting report by the Rodale Institute stating that:
Regenerative Ag Could Sequester 100 Percent of Annual Carbon Emissions
BLUE SKY: We have taken the first steps in creating a Disruption for Good play on the $24B organic spice market. Two percent of that market could direct $168M to agencies fighting poverty and hunger while putting tens of millions into the hands of smallholders around the globe. All the while providing consumers a means to turn their table into a positive climate action and, of course, an epicurean delight!!